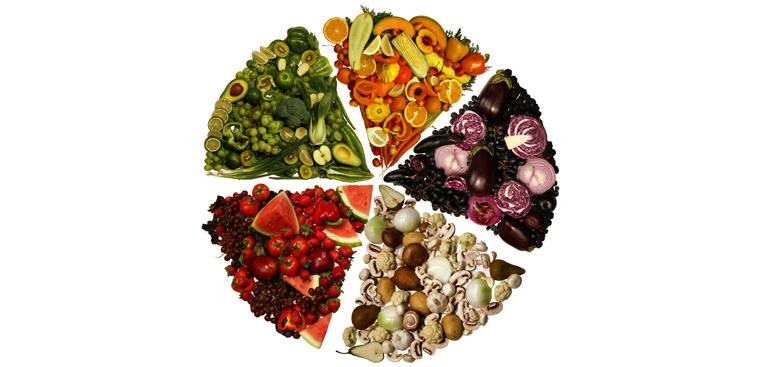 I really like good food.  I like to eat it, cook it, shop for it and even play with it on occasion.  Does that make me a foodie? Don't know and frankly don't really care about how I might be labeled. 
If I were going to label myself, I would say, "semi-discerning omnivore." 
I am interested in food and work for folks who grow and market some of the best food (fruits, nuts and veggies) in the world. So I try to keep up with trends and have been interested in how the foodies seem to be creating a preference for local foods by suggesting they are "better."  Better tasting, better for you, better for the planet , just better. 
This has me scratching my head – really? 
Local is better? Prove it.
I like to patronize the local establishment as much as anybody else. But when it comes to fresh produce, is local really better? Where is the empirical data to back up these claims?
The science behind the claim that local is better for the planet doesn't seem to stack up – or at least it has not been definitively settled. Read Steve Sexton's 2011 article about the Inefficiency of Local Food or Pierre Desrochers' The Locavore's Dilemma, for example, and you get a sense that specialization is necessary to reduce our impact on the planet, provide an abundance of variety and feed the growing masses.
I still love the Farmer's Market
I admit I enjoy shopping the local Farmer's Market, which, in theory, supports "local" growers. It's a great morning out with my wife, an opportunity to meet new people and to try new products.  There is a wealth of specialty produce I am unfamiliar with until I talk to folks and try it. 
But when it comes down to the things I do know, the local market is a real mixed bag -- melons that taste like cucumbers, berries that pour out of the box, conventional product marketed as organic (and vice versa). Despite the line of questioning I have for every Farmer's Market vendor, I very often leave with no real clear picture of the food safety, environmental or conservation programs these growers employ (or don't) and am not confident that I truly "know my grower."  This is touted as one of the principal advantages of buying local.
I do know Western Growers farmers.   I am familiar with the brands, care, safety, families and history behind their brands. And while I still look forward to my stroll through the Farmer's Market on occasion, you will not convince me that local is better.