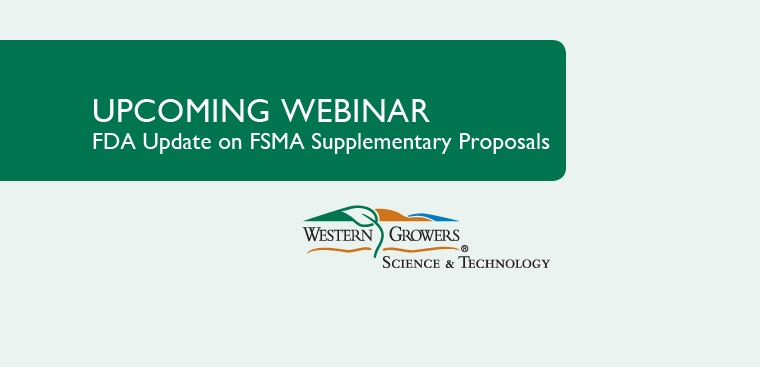 On September 19, 2014, the U.S. Food and Drug Administration (FDA) released revisions (supplementary proposals) to four of the seven currently proposed rules under the FDA Food Safety Modernization Act (FSMA). This webinar will provide you with an opportunity to hear directly from the FDA on key areas and concepts related to two of these proposed rules: 1) the produce safety rule, officially known as "Standards for Growing, Harvesting, Packing and Holding of Produce for Human Consumption," and 2) the preventive controls for human food, officially known as "Current Good Manufacturing Practice and Hazard Analysis and Risk-Based Preventive Controls for Human Food." The revisions to these rules were published in the Federal Register on September 29, 2014 and comments are due on December 15, 2014.
Join us to hear about these revisions and share your thoughts.
Don't miss this important webinar and register today!
Event info
Event Date:
Wednesday, October 15, 2014 - 6:00am