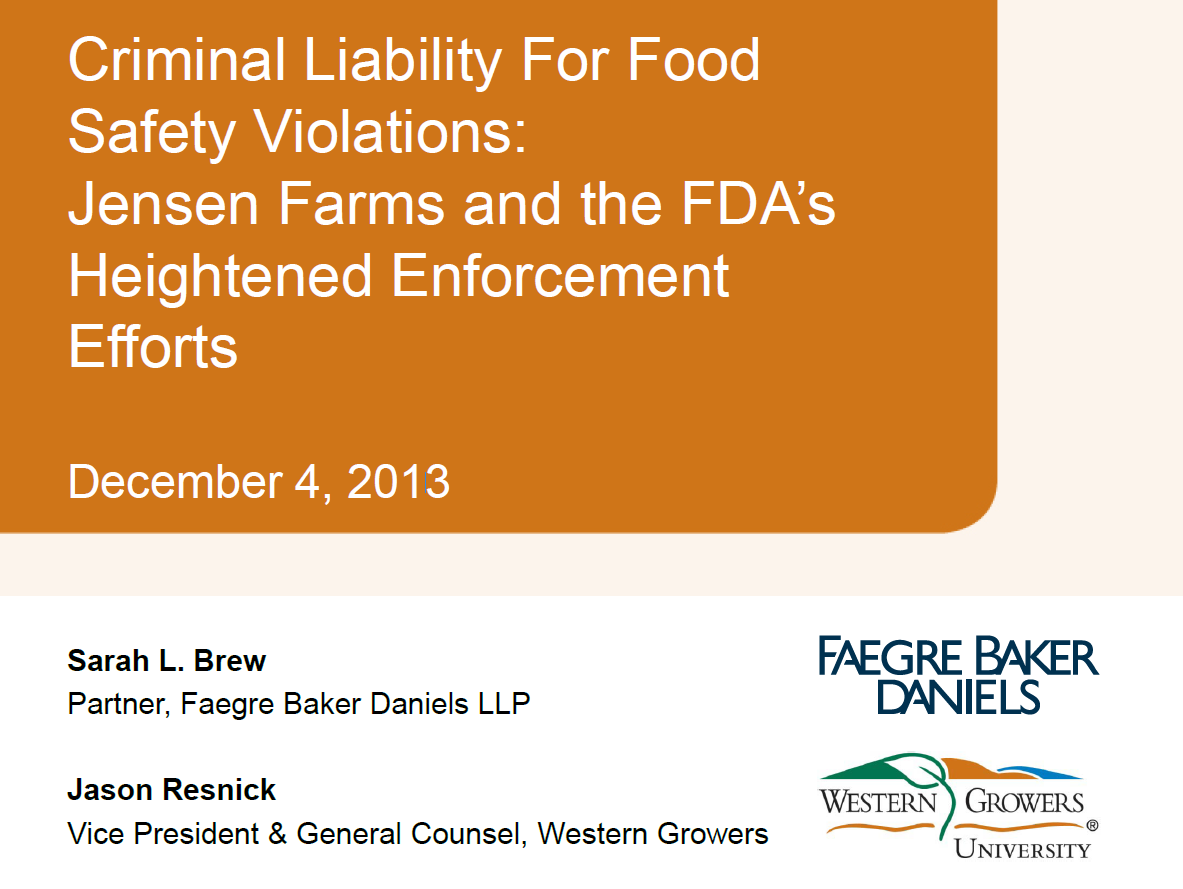 In early 2010, FDA told Congress that it might increase misdemeanor prosecutions of food industry executives for violations of the federal Food Drug & Cosmetic Act (FDCA).  Consistent with that, on September 26, 2013, Eric and Ryan Jensen, the owners of Jensen Farms, were charged with violating the FDCA by introducing adulterated cantaloupe into interstate commerce, which the government alleges led to a listeria outbreak and 33 deaths.  The misdemeanor charges do not allege any criminal "intent."   Rather, under the long-standing Park doctrine, FDCA violations alone are sufficient to charge a responsible corporate officer with a misdemeanor, with a potential fine up to $250,000 and a year in federal prison.
This Webinar discusses the current landscape of criminal prosecutions for food safety violations, including:
The history and evolution of the Park Doctrine
The latest application of Park in the Jensen Farms case
How Jensen Farms differs from Peanut Corporation of America and other felony FDCA cases
How to prepare for the current FDCA enforcement climate
Presenter: Sarah L. Brew, Partner, Faegre Baker Daniels LLP
Moderator: Jason Resnick, Vice President and General Counsel, Western Growers
Western Growers members care deeply for the food they grow, the land they sustain, the people they employ, and the community in which they live.