I am pleased to provide a contribution from Mr. Bart Botta with the law firm of Rynn & Janowsky, LLP. Mr. Botta is a partner at Rynn & Janowsky which specializes in agriculture, PACA and employment law. Mr. Botta's bio is accessible by following the link http://www.rjlaw.com/botta.php. Mr. Botta provides some practical guidance of what you should do if you find yourself with one of your customers filing bankruptcy.
It is not an uncommon scenario: You have a long-standing customer falling behind on paying for its purchases.  You are not overly concerned because this customer has always been able to bring high balances down in the past.  Then, you read in one of the trade publications, or you hear from TommyO that this customer just filed a bankruptcy petition.  Now what?  Does this mean you will have to write the balance off as uncollectible?  Should you file a lawsuit to try to collect?  Is that even possible with the bankruptcy filing?  Following are some general guidelines on how to handle this scenario should it arise.
One distinction to be aware of is the Chapter of the Bankruptcy Code your customer filed under, which will be listed on the Notice of Bankruptcy you should receive.  A Chapter 11 is a reorganization, in which your customer is going to reorganize debts and seek to emerge from the bankruptcy more financially sound.  A Chapter 7, on the other hand, is a liquidation, which means the debtor is usually winding down and the company will cease to exist.  There are also other chapters (Chapter 13 for example) and other possibilities (such as a liquidating Chapter 11).  
Another distinction of importance is whether there are assets.  Some liquidations are categorized as "no asset" cases, which means there are no non-exempt assets available to pay creditors.  However, even if it is a "no asset" case, all hope should not be lost.  If you are selling produce and have a PACA license, which is typically what the shippers who receive TommyO's blog do, then you most likely have preserved your PACA trust rights.  Having a PACA trust claim against the debtor puts you in a great position compared to other creditors.  Because the buyer is supposed to hold money owed for its PACA trust qualified purchases, in trust for the seller, your trust claim has higher priority than a general unsecured claim.  That is why it is so important to make sure your invoices contain the PACA trust language and also language allowing for recovery of attorney fees and finance charges, because these additional amounts become part of the PACA trust claim under the law.  If you are not sure whether you have the correct language on your invoices, you should check with Western Growers or an attorney.
Even if there are limited assets in the bankruptcy case, it is important to contact TommyO or Rynn & Janowsky, LLP, because by filing a complaint objecting to discharge in the bankruptcy case, in most cases you will be able to obtain a non-dischargeable judgment against the debtor.  This will prevent the debt to your company from being discharged and wiped out in the bankruptcy.
As opposed to a liquidation bankruptcy scenario, most Chapter 11 bankruptcies involve debtors looking to reorganize their business operations.  These debtors will almost certainly need to keep produce suppliers happy since the debtor will likely need them to successfully reorganize.  A motion for immediate turnover of PACA trust assets can be filed, asking the bankruptcy judge to order that PACA trust creditors be paid immediately. 
However, many times these days, first day filings in bankruptcy cases propose procedures to pay PACA creditors.  These filings used to be rare, but as more bankruptcy attorneys encountered PACA trust creditors, it became obvious that the priority of PACA trust claims meant these creditors could certainly disrupt a bankruptcy case.  Therefore, most debtor counsel now want to be proactive and avoid PACA creditors filing motions for immediate turnover of PACA trust assets, so they file proposed procedures for payment of PACA trust claims on day one.
It is obvious that all of the different scenarios and issues that could arise in a bankruptcy cannot be discussed in a short blog article.  Therefore, it is always important to contact TommyO or an attorney when you receive any notice that a customer has filed bankruptcy, and to not panic since one thing is certain: Having a PACA trust claim gives you many options that other creditors simply do not have.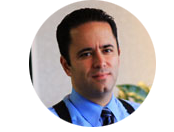 Bartholomew M. Botta
Partner Rynn & Janowsky, LLP
I would like to personally thank Bart for letting us all know that even in a "No Asset Bankruptcy situation" shippers have options. And as always, should you as a Western Growers member be in the unfortunate situation of one of your customers filing bankruptcy and you are not sure what your next step should be, give me a call at 949- 885-2269 or email me at TommyO@wga.com to discuss your available options. 
Think farmers are making most of the money from your grocery bill? Think again. Use the Produce Price Index (PPI) to find out the difference between how much you spend on fruits and vegetables and how much actually goes back to the farmer.
Subscribe to Produce Insights